In June 2003, I moved out of IL and haven't lived in the same state as my best friend since.
This week's Mama Kat's Writer's Workshop included the prompt…
Prompt 5 – Describe a happy reunion.
My post is dedicated to my Kat.  She is my best friend and the greatest.human.being.ever.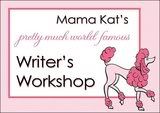 I've spent time with Kat in the past 7 years, but not at the frequency of which I'd like.
I'm really the one to blame.
We moved away, had a baby, moved further away, had another baby, and then moved again.
Kat has been nothing but supportive, encouraging and involved the whole way through.
We met 3 days into our college career, and happened to rush the same sorority.  We lived together sophomore through senior years of college.  She was my maid of honor and is the godmother to my first born.
I love her dearly and look up to her in so many ways.
I wish I could be more like her.
Every so often, we've flown to see one another.  And this past February was the most recent trip.
Kat flew to Memphis, and stayed for a long weekend.  It was so wonderful to have her here!  She is the oldest of 6 kids and is a pediatric physical therapist, so kids are totally her 'thing' (Even Maddie adored her… much to Craig's chagrin).
While she was here, Kat accompanied me to Kate's preschool Valentine's party as well as a kiddie birthday party.
She helped with baths, and taught Kate cute songs.
She put on shoes and kissed boo-boos.
We laid on the sofa and watched HGTV and Bravo DVR-ed shows during naptime.
We talked about old times and old boyfriends.
We talked about new times and mortgage rates and careers.
Craig and I even shared with her our old-married-couple-Thursday-night-"date"-ritual of a sausage and cheese BBQ plate and NBC shows.
*The sign of a true friend is one who you can do even the most mundane of tasks with and still enjoy every second*
Since I'm a boring mom, we made sure we did some girl stuff, too.
One night we went out for dessert.
A glass of red wine and slice of cheesecake with your best girlfriend is good for the soul.
Another night we went downtown.  I hadn't been out down there since Craig's 30th birthday.
That was also the last time I was out in a bar.
Craig will be 34 in September.
You do the math.
Did I mention that she came down around Valentine's Day?!
Note to self: When you go out with your best girl friend for dinner and drinks over Valentine's weekend, others will think you two are a couple.
P.S. And sharing food off each others' plates won't help.
P.P.S. Nor will one of you twirling the other on the dance floor.
***********************************************
With true friends, it doesn't matter how much time has passed; you pick up where you left off.
With true friends, time spent together goes by too fast.
And as quickly as I picked her up, I had to drop her back off at the airport.
The joyous reunion came to a tearful end, with her and I squeezing each other as we sobbed.  We could barely talk through the tears, and somewhere in there, we started laughing at ourselves crying.
We each regained our composure, she grabbed her bags and kissed the girls goodbye.
As I watched her go inside, I climbed back into the car.
Kate was in tears, devastated that her godmother was leaving.  As we pulled away from the terminal, she kept telling me how she loved her so much and that she wanted her godmother to move down to TN.  She remembered there had been a house for sale on our street for some time, and suggested Kat move in there.
Kat's a special person, like I said.
She lives her life by the quote, "You gotta dance like nobody's watching, and love like it's never gonna hurt."
She's easy to fall in love with.
She's even easier to admire.
Thank you for being my friend, Kat.  Your friendship means the world to me.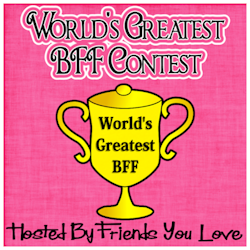 Related Posts: